Wednesday May. 31st 2023
2023 ABQ Pride Parade!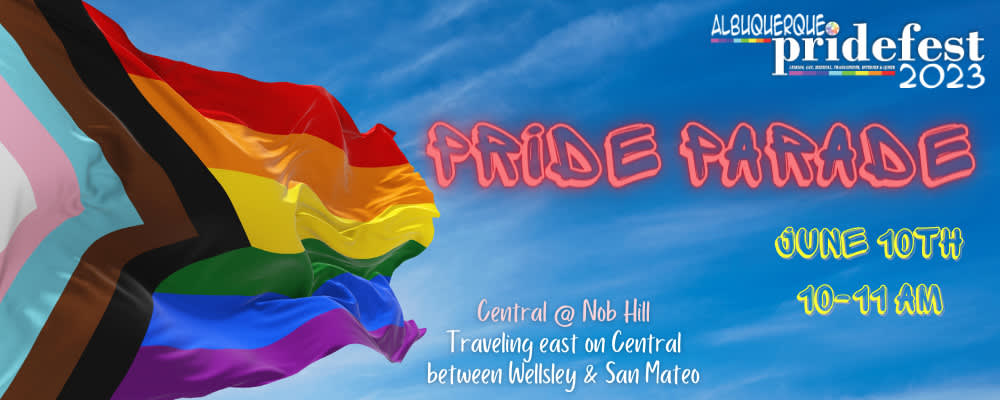 We're happy to announce that we will be participating in the 2023 Albuquerque Pride Parade on Saturday, June 10th! We'll be so busy celebrating that we won't be able to offer our 10am & 12pm Best of ABQ City Tours on the Trolley. However, we will still be offering our Duke City Pedaler Tours at 2pm, 5pm, & 8pm as well as our Albucreepy Ghost Walk at 8pm.
We apologize for any inconvenience this may cause. Thank you, Albuquerque, and Happy Pride!