Friday Mar. 27th 2020
ABQ in a Box Now On Sale!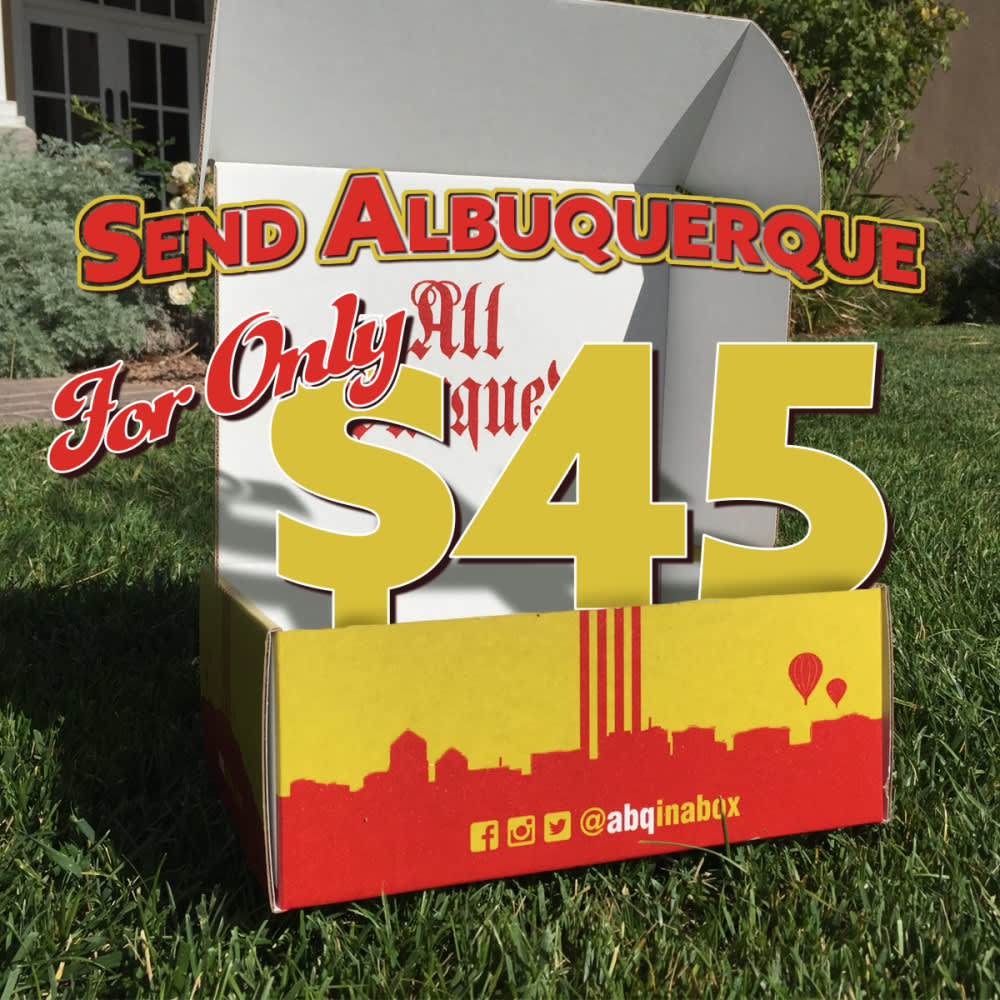 SEND THE GIFT OF ALBUQUERQUE!
THE BEST OF ABQ BOX IS CURRENTLY ON SALE FOR $45 ($10 OFF)!
During this time, a piece of home may be one of the most comforting items. Send family, friends, or yourself the Best of ABQ Box from ABQ in a Box!
Our Best of ABQ Edition is now on sale until we have some relief from the COVID-19 situation. Unfortunately, many of our suppliers have been forced to close so we are unable to currently source a bunch of our "All Burque" products. But, we are still accepting orders and our Box will be a nice surprise to your family and friends once everything returns to normal!
Each box is curated with some of your favorite items from your favorite city.