Wednesday Oct. 13th 2021
Amazing Chase returns for Halloween!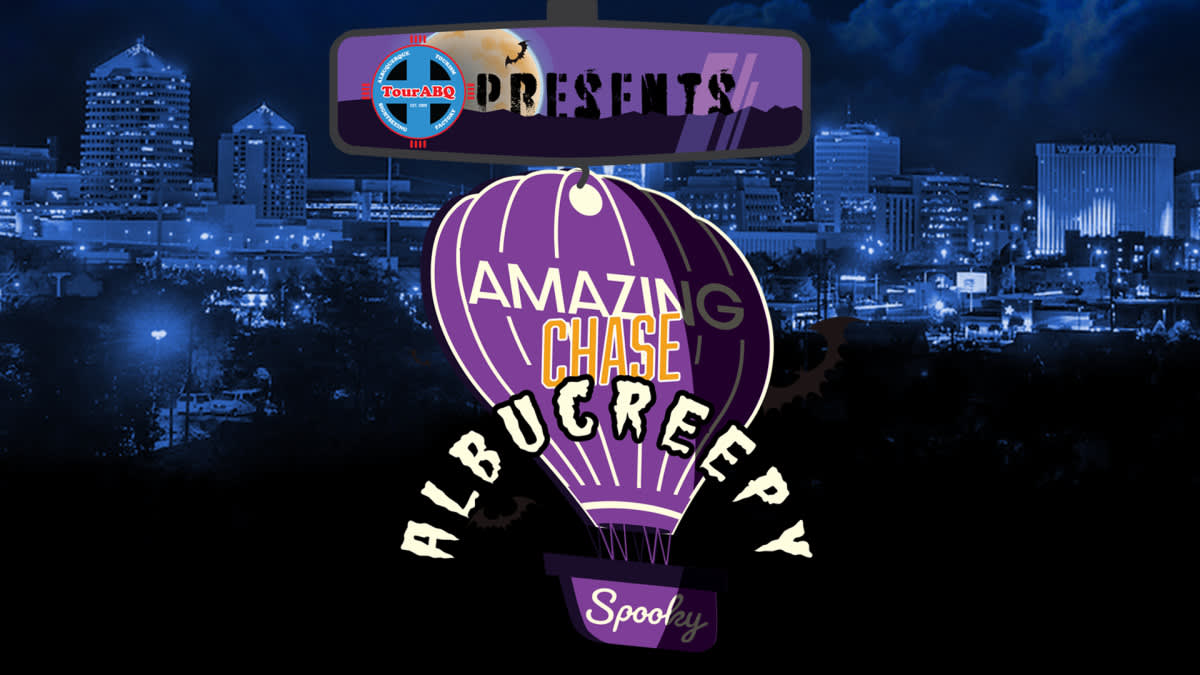 Greetings, Boo-queños! Ghostober and the season of spookiness will persist (safely). We invite you to get out of the house and hit the streets as we venture into the night to visit 13 haunted locations around the Duke City! The Amazing Chase: Albucreepy is a new tour concept from the Albuquerque Tourism & Frightseeing Factory (AT&SF). This "live" event is part pub trivia, scavenger hunt, Cash Cab, and part haunted house. Competitors will venture out into the city in their own vehicle with their "Chase Crew," chasing ghosts and other haunts around the city. Teams will be competing against other Chase Crews by collecting points for visiting 13 haunted locations.