Tuesday Sep. 28th 2021
Balloon Fiesta Tours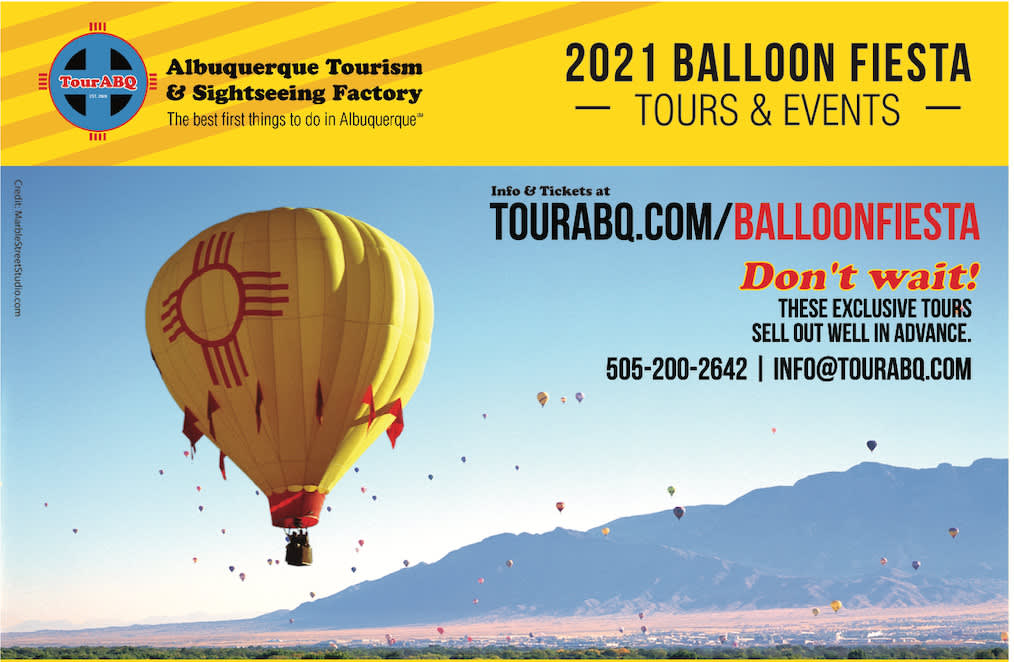 We are happy to offer an assortment of entertaining tours throughout Balloon Fiesta! Hotel Albuquerque will be your tour and entertainment HQ; all three AT&SF tour divisions will depart from Old Town during Balloon Fiesta!
Tour patrons also enjoy free parking at Hotel Albuquerque (walking distance to the Old Town Plaza and Sawmill Market).
Check out our Balloon Fiesta schedule here.