Friday Mar. 27th 2020
BOGO Offer on Tour ABQ Bucks!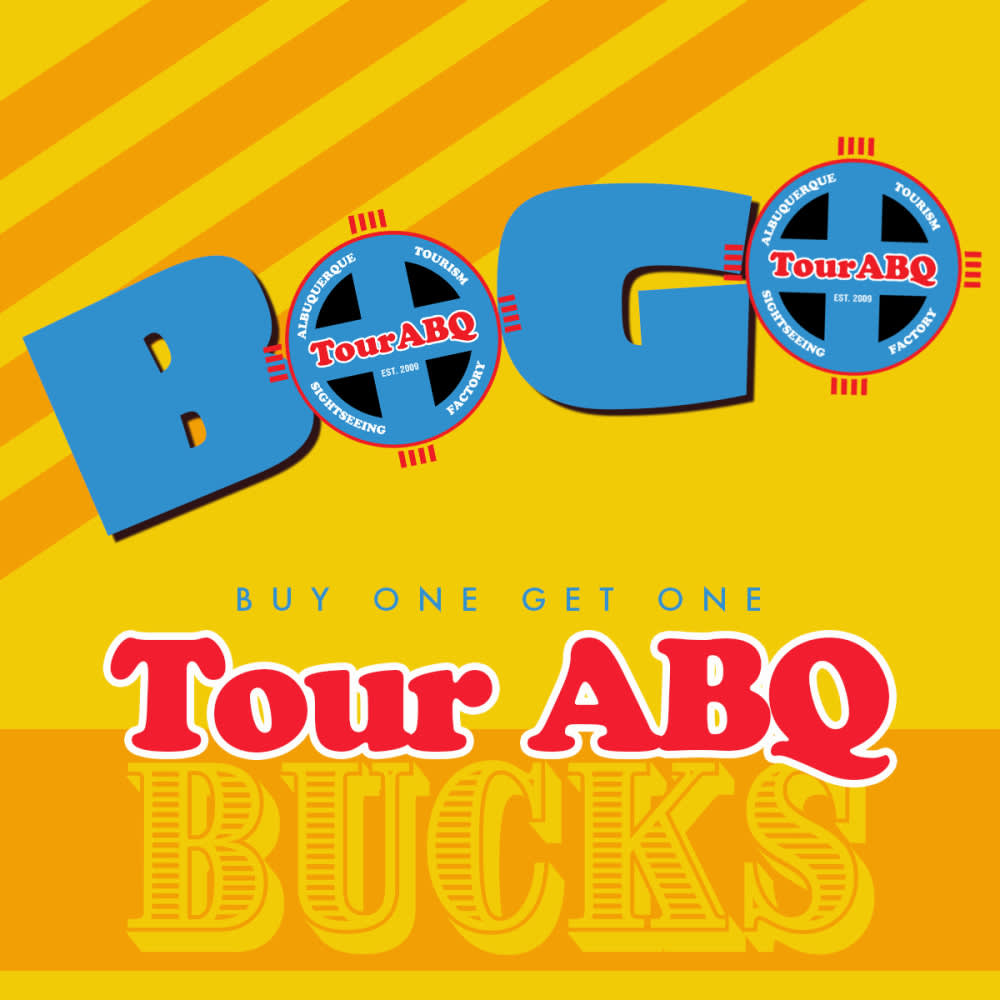 Whew, what a time! As we were gearing up to start another season, everything has come to a screeching halt.
We hope that you and your loved-ones stay well during these uncertain times. If you are like us you are probably getting a little stir crazy. Well, one thing you can do is think of all the fun things you'll do with friends and family when we come out of the other side of this.
We can't wait to roll out the open-air Trolley or have the Duke City Pedaler cranking out fun some day very soon! Until then, we wait.
In the meantime, if you want to get a good deal and support a locally-owned business that's one of the first impressions for out-of-town visitors, then take advantage of our Buy One, Get One (BOGO) deal on Tour ABQ Bucks!

There is no limit to this offer. For example: if you buy $50 worth of Bucks. We'll throw in an extra $50. Spend $200, we'll mail you certificates for $400! Tour ABQ Bucks are not available to apply for private tours or transportation.

Buy now to use later! The bucks have no expiration.